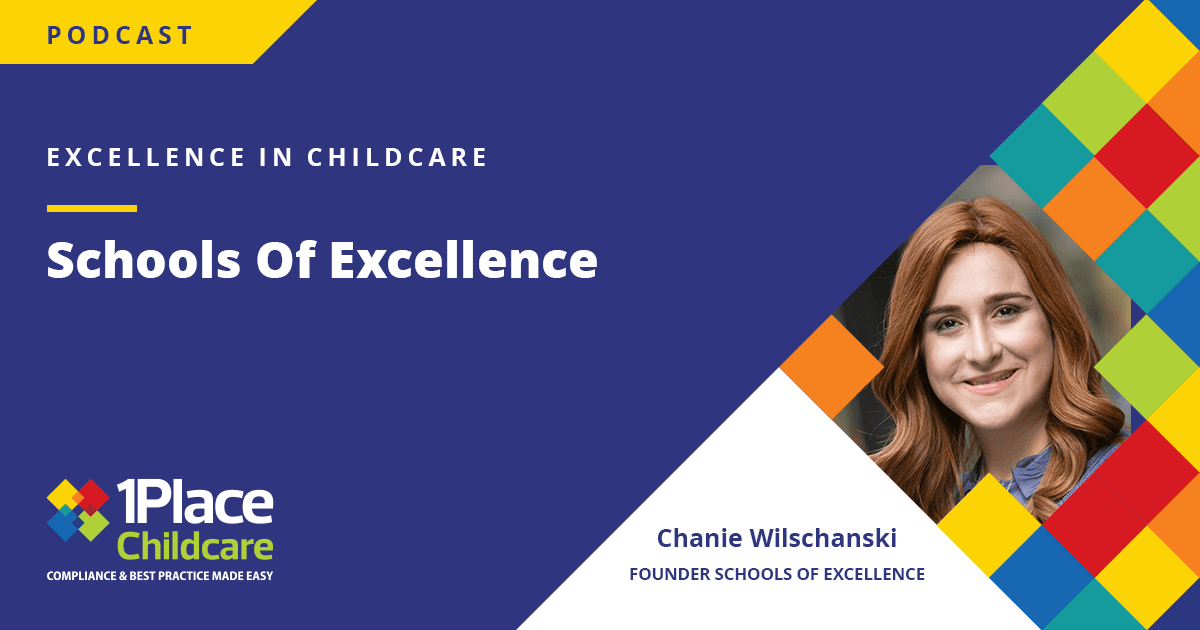 We talk about Schools of Excellence with our guest Chanie Wilschanski.
Our Expert Chanie Wilschanski
Chanie Wilschanski is an Early Childhood Leadership Coach and Culture Specialist who began her journey over a decade ago, teaching toddlers at the acclaimed Preschool of the Arts in NYC. After receiving her Masters in EC and Special Education, Chanie started training teachers and school leaders on the HOW part of creating excellence in their schools.
Chanie also runs the very popular schools of excellence podcast.
In this episode we cover:
– Avoiding the pitfalls of perfection
– Training new team members
– Finding balance when there are competing priorities
Freebies from Chanie:
– The difficult conversation template
A sneak peak inside the episode:
"So my definition of excellence is choosing to show up better than you did 5 minutes ago. I think that we get very stuck on perfectionism. We get very stuck on I have to do it this way. I have to do it that way. And if I look at parenting, if I look at leadership, if I look at any position of leadership, I think the most powerful strategy is repair. It's coming to say I'm sorry, it's coming to apologize. It's coming to repair what happened 5 minutes ago, right, because this notion that there's going to be one day that you're going to get."
Listen to the conversation:
Subscribe to us on Spotify or iHeart
Watch the conversation:
You may be interested in some of our other content