Are you using spreadsheets and paper to run the operations of your childcare business?
Worried that your center is not meeting Licensing standards?
1Place gives you the peace of mind and visibility that your compliance and best practices are being met.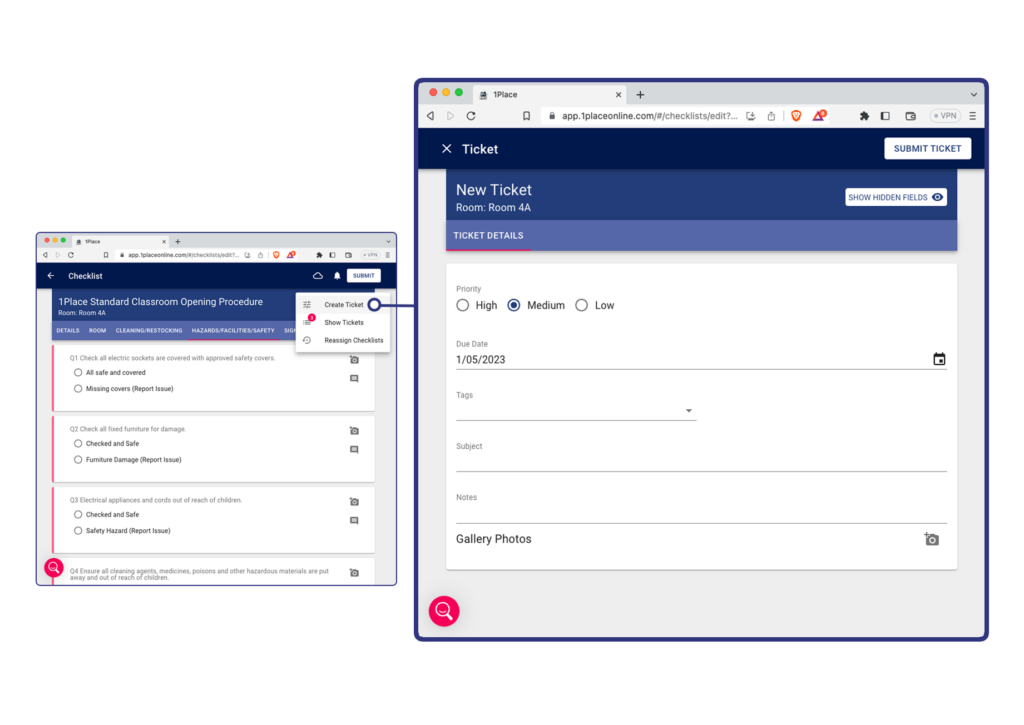 Generate tickets for any item that isn't up to standard
Creating a work ticket as soon as an issue is noticed allows for documentation, tracking, and prompt resolution of the issue. This promotes accountability, prevents escalation, and helps maintain a safe and effective environment for children and staff.
Tickets with 1Place are integrated with all checklists.
Incident reports keep parents informed and make it simple to obtain signatures
Getting parents to sign documentation in response to incidents can be a time-consuming and stressful. Fortunately, 1Place offers a solution that simplifies this process by allowing you to email incident forms to parents and stakeholders as needed and have them sign digitally.
With this feature, you can quickly and easily distribute necessary paperwork, eliminating the need for physical signatures and reducing the stress associated with collecting documentation. You and your team benefit by saving valuable time and being able to focus on other important responsibilities.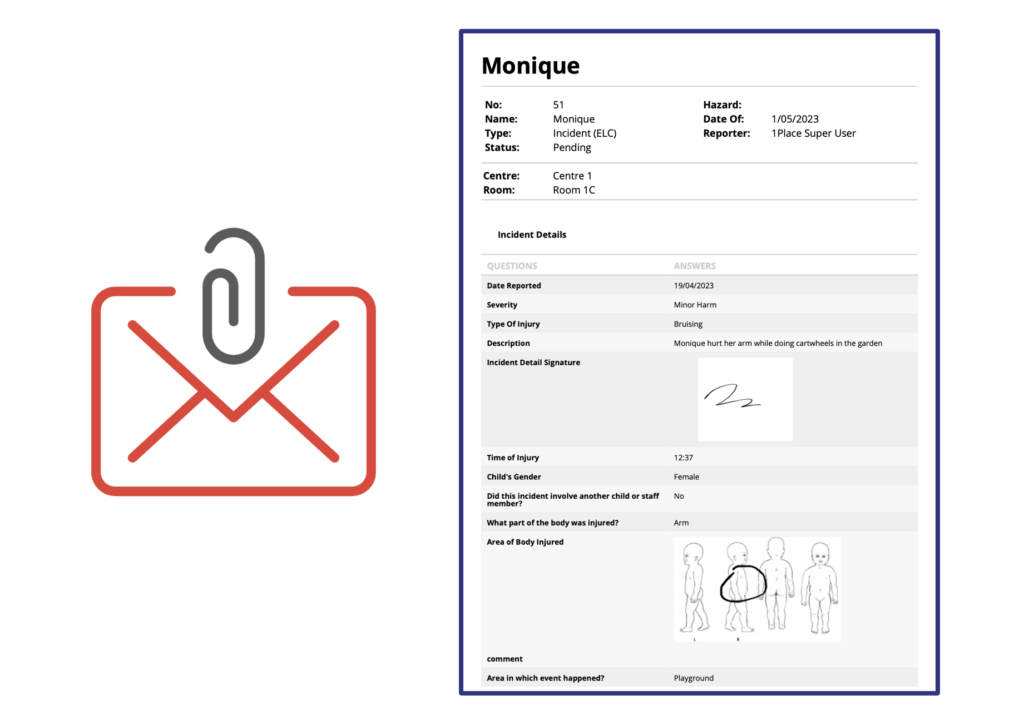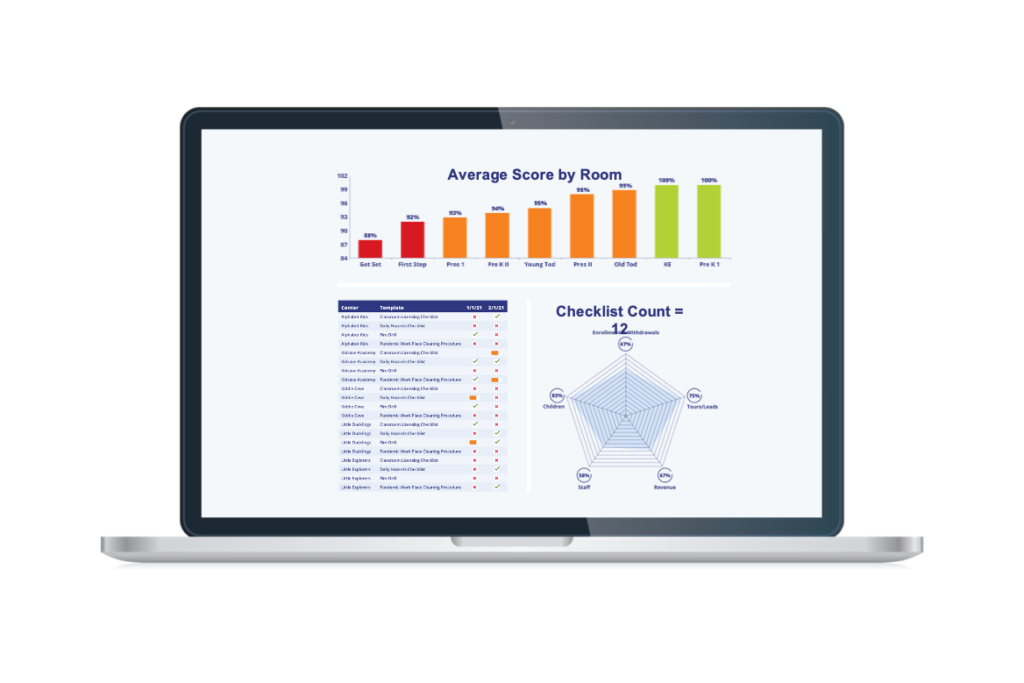 Reporting on compliance and your procedures
You get peace of mind, regardless of where you are, knowing what has and hasn't been done. You and your managers can focus your time on the exceptions.
1Place has a lot of experience setting up reporting dashboards and you will love the reassurance seeing compliance in real time.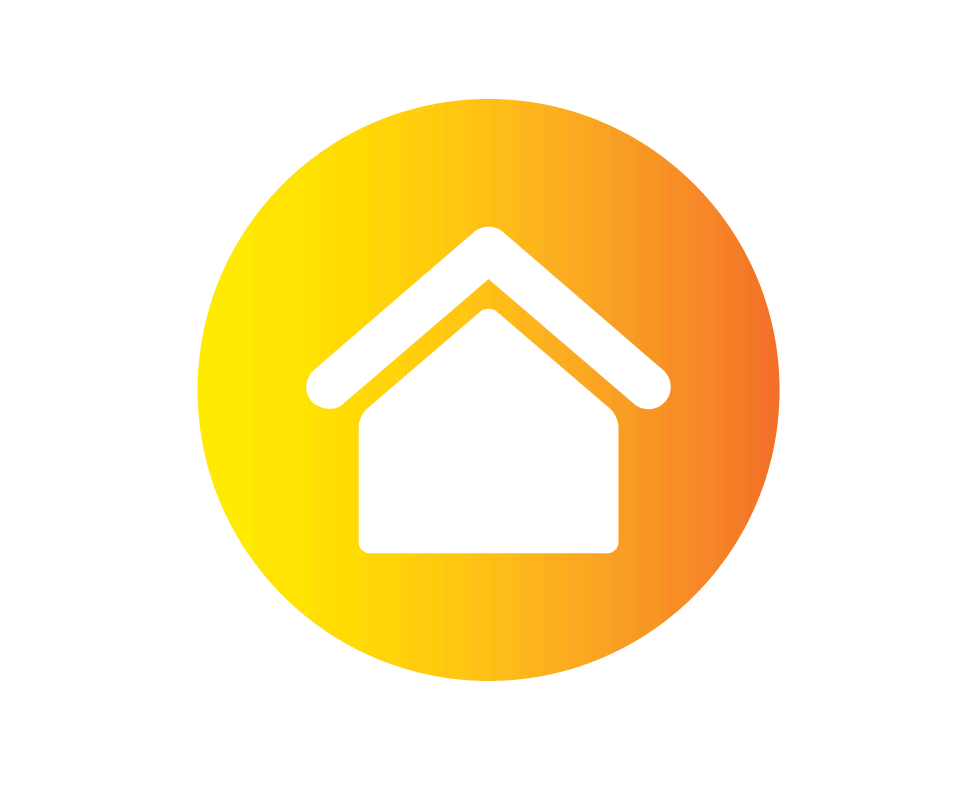 Single-site childcare centers of excellence
We help your center with best practice and saving time on compliance with paper-free processes.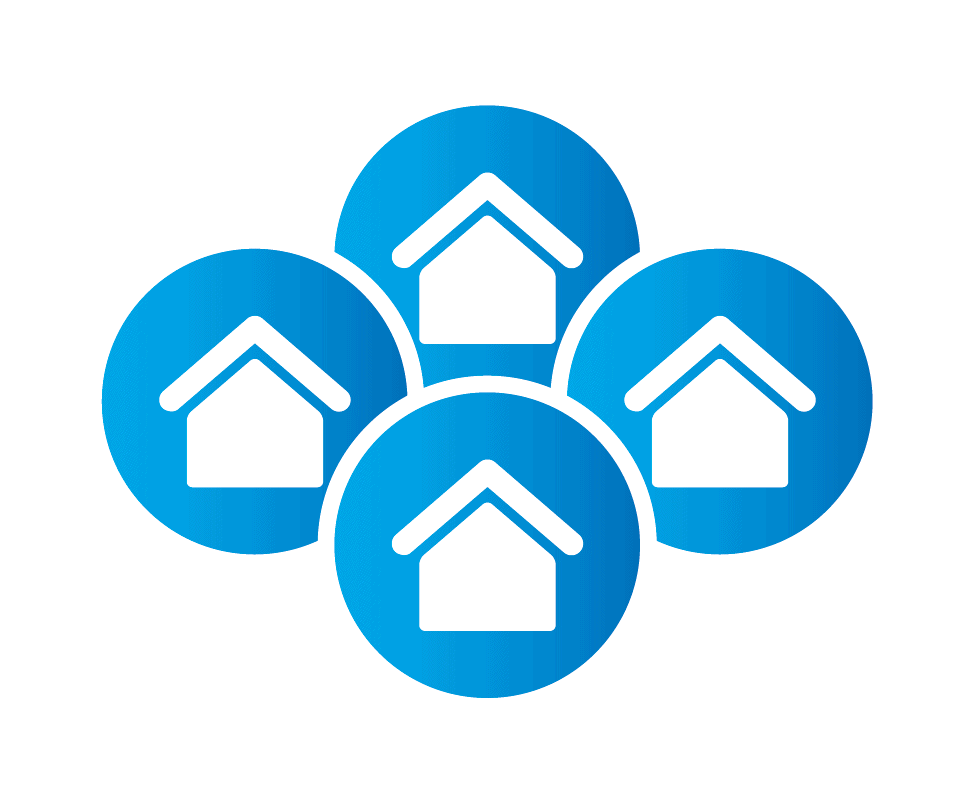 Mastery of multi-site childcare operations
We help your childcare organization eliminate paper forms and provide peace of mind that compliance is being performed across your network.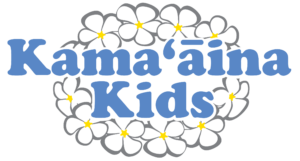 In this episode, we dive into early childhood education leadership with childcare business coach Evelyn Knight from Childcare Business Professionals. Our Expert Evelyn Knight Evelyn Knight is an experienced Early Childhood Education (ECE) professional, owner, and director of Zoo'n Around, [...]