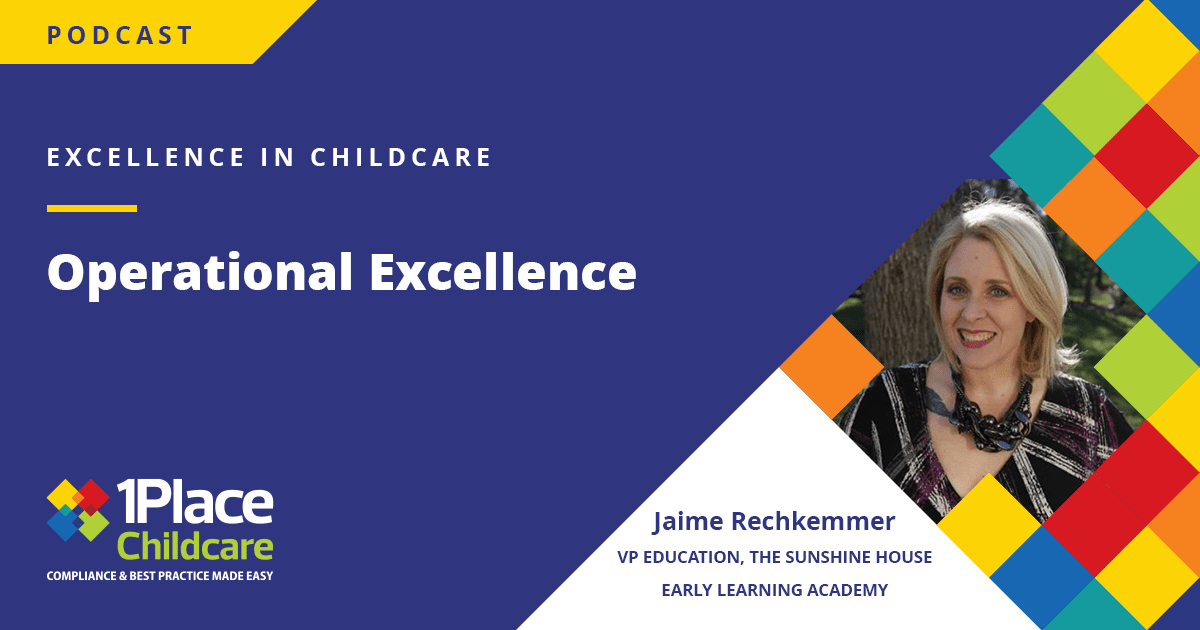 We talk about operational excellence with our guest Jaime Rechkemmer.
Our Expert Jaime Rechkemmer
Jaime Rechkemmer has 20+ years of leadership, operations optimization, and program management experience in education. She excels in strategic planning, process improvement, research, analysis, curriculum development, and policy management, exceeding performance goals on minimal resources. As VP of Education at The Sunshine House Early Learning Academy, Jaime provides high-quality curriculum, classroom environments, and technology enhancements for active learning experiences. She has 24+ years of Early Childhood Education experience and has written curriculum, trained educators, and designed thriving classroom environments. Jaime earned an MS in Leadership from Pfeiffer University and a BS in Family and Consumer Science from Winthrop University.
In this episode we cover:
– The scope for operations
– What excellence looks like
– Operational challenges and tips for overcoming
– Setting up for success with a plan
A sneak peak inside the episode:
"I think that excellence in early education and in any business, agency or nonprofit organization really all starts with our mission and our vision and our values and knowing, you know, what exactly are we working for and making sure that as an organization that mission and vision and values are aligned to the work we are doing."
Listen to the conversation:
Subscribe to us on Spotify or iHeart
Watch the conversation:
You may be interested in some of our other content