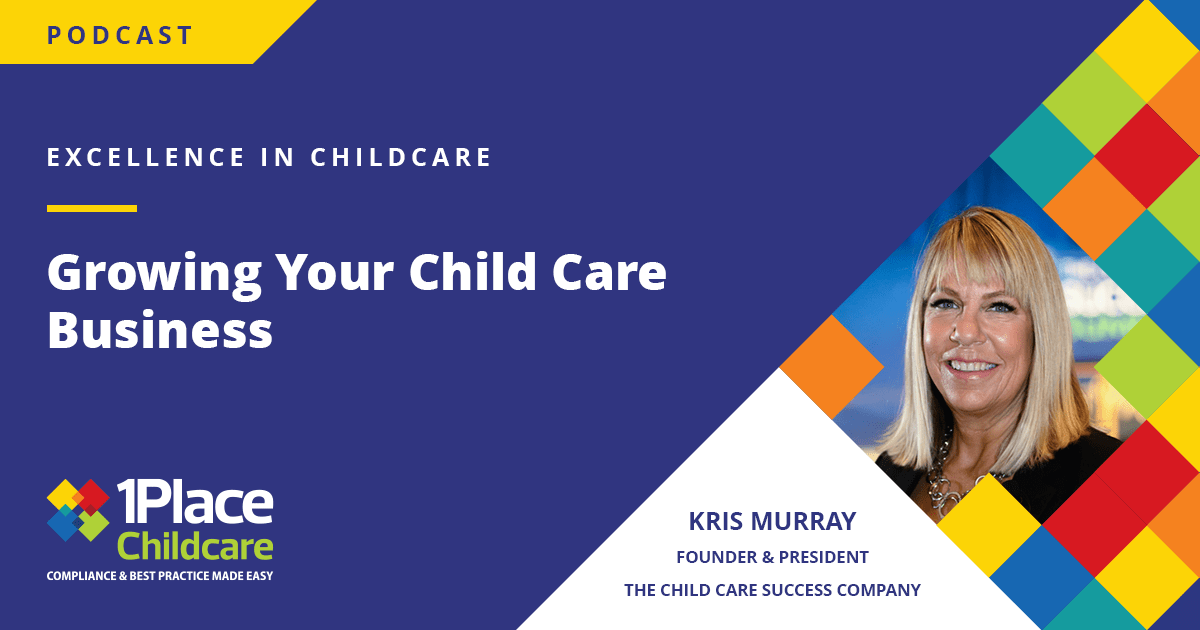 Our topic today is growing your child care business and our guest expert is Kris Murray.
Our Expert Kris Murray
Kris Murray is the President and Founder of The Child Care Success Company and is America's leading child care business expert. Her mission is to help child care owners and directors become more successful and profitable through proven cutting-edge marketing techniques and a unique approach to running a child care business.
In this episode we cover:
– Where to start with your childcare business
– The benefits of systems and processes
– Sales and marketing while still managing the business
A sneak peak inside the episode
"Get in touch with what you want to bring to your market, your community, your town that is going to be different and unique versus what exists today. And also to line that up with your vision, your purpose. What are the things that you want to bring to children and parents that are special to you, that excite you and get you passionate about your business. That is your brand"
A special offer for listeners
A free no obligation strategy call with the Child Care Success team. Uncover the hinges that swing big doors of opportunity
Listen now:
Subscribe to us on Spotify or iHeart
Watch the conversation:
Content highlights:
[0:55] Getting started and the pillars for success [2:45] How Kris started Child Care Success [8:00] Achieving a high level of service [13:30] Sales, marketing & outsourcing [21:50] The staffing crisis
You may be interested in some of our other content