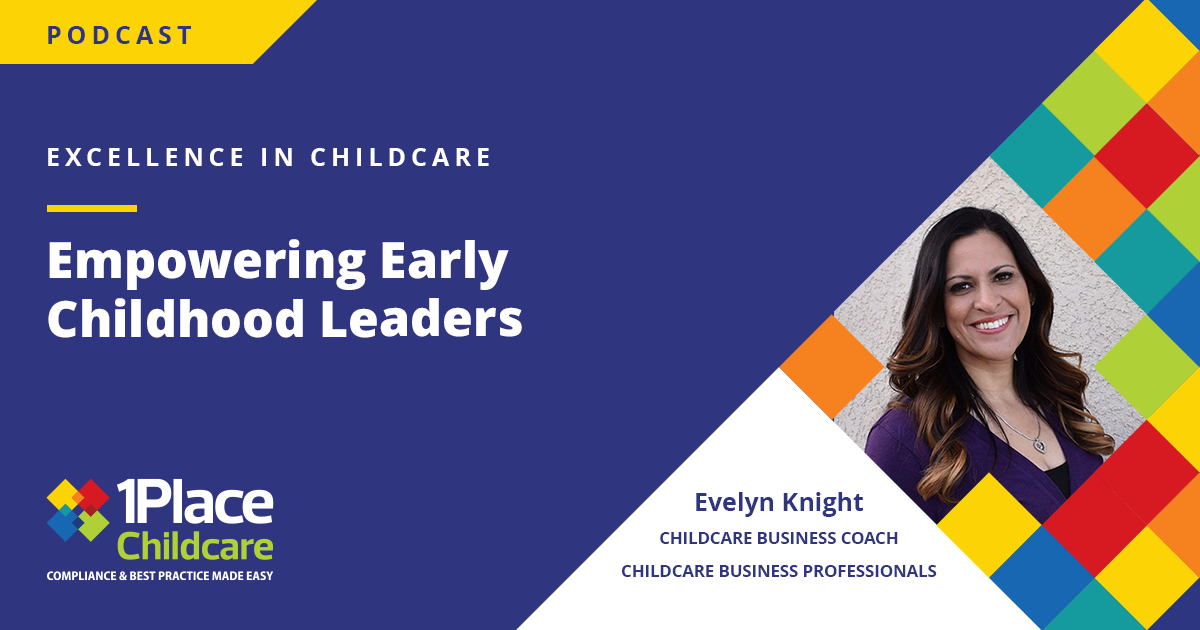 In this episode, we dive into early childhood education leadership with TEDx Speaker and childcare business coach Evelyn Knight from Childcare Business Professionals.
Our Expert Evelyn Knight
Evelyn Knight is an experienced Early Childhood Education (ECE) professional, owner, and director of Zoo'n Around, a reputable preschool and childcare center in Nevada. With over 15 years of expertise in ECE, Evelyn is committed to prioritizing child development and parental education. As an Early Child Education trainer with the Nevada Registry, she contributes to the regulation and training of preschool teachers and childcare providers. Evelyn's passion for creating developmentally appropriate environments led her to establish her first preschool, Little Knights & Maidens, in 2008. In 2010, she merged with Zoo'n Around, expanding her impact. With love for Nevada and its history, Evelyn continues to make a positive difference in children's lives through her dedication and expertise. Currently, she works at Childcare Business Professionals as a childcare business coach supporting, educating, and motivating ECE business owners.
In this episode, we cover:
– Understanding the distinction: leader vs. manager
– Overcoming challenges and reigniting passion
– Innovating staffing solutions and compliance
A sneak peek inside the episode:
"You get to choose if the day-to-day problems have power or not. And honestly, you have to ask yourself is it worth it? Is it really worth losing sleep over or stressing yourself out? One of the biggest life lessons I've had is when I'm focused on the problems, I block the solutions from my mind. But when you reframe it and look at every problem as an opportunity, suddenly solutions are endless."
Listen to the conversation:
Subscribe to us on Spotify or iHeart
Watch the conversation:
You may be interested in some of our other content