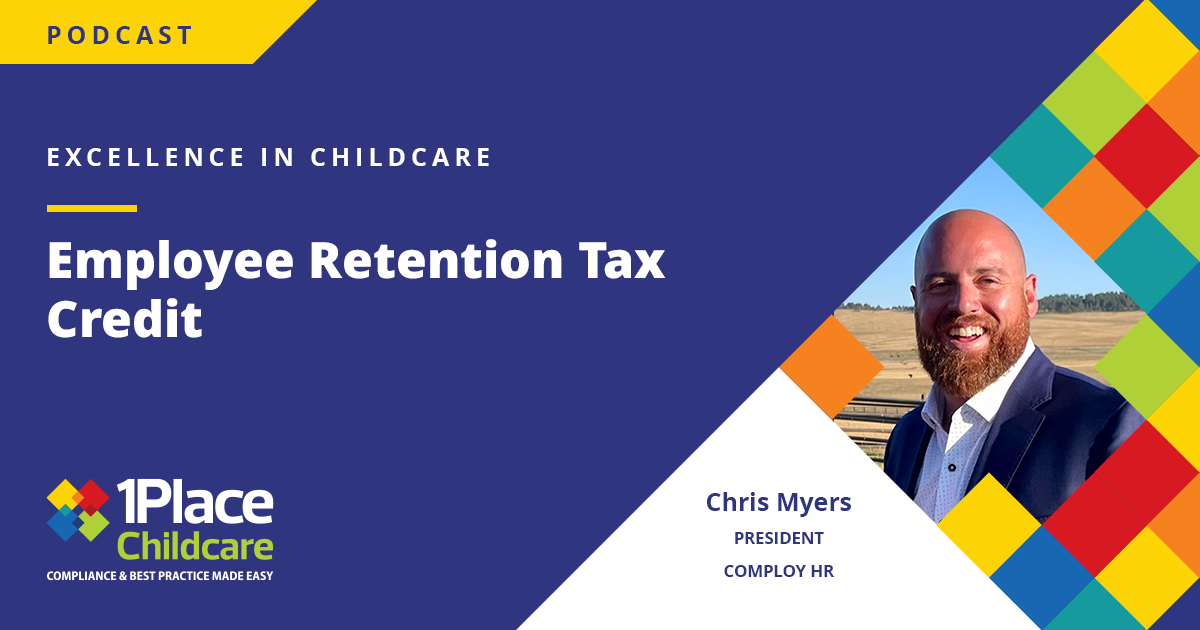 The CARES Act's Employee Retention Tax Credit (ERTC) encourages businesses to keep employees on their payroll. To explore this topic and its importance to your business, we talk to Chris Myers, President of Comploy HR.
Our Expert Chris Myers:
Chris brings a wealth of experience working in various payroll and human resource companies, ranging from small startups to large corporations. As the Co-Founder and President of Comploy HR, Chris and their dedicated team specialize in simplifying business administration for their clients. Their extensive expertise lies in payroll management, benefits administration, and human resource processes. One area where they have gained significant experience in assisting childcare businesses with the Employee Retention Tax Credit (ERTC) program. With their deep understanding of ERTC regulations and requirements, Chris and the team at Comploy HR have successfully guided numerous childcare businesses in navigating and maximizing the benefits of this program.
Talk to Comploy HR about ERTC:
Start your process to obtain your employee retention credits with Comploy HR via their ERTC form.
In this episode, we cover:
-Overview of Employee Retention Tax Credit (ERTC) and its purpose
-Uncertainty surrounding qualification for ERTC among schools & the possibility of eligibility despite initial indications.
-Insights into the process of filing for ERTC
-Prominent issues affecting the early childhood sector regarding ERTC.
Listen to the conversation:
Subscribe to us on Spotify or iHeart
Watch the conversation:
You may be interested in some of our other content