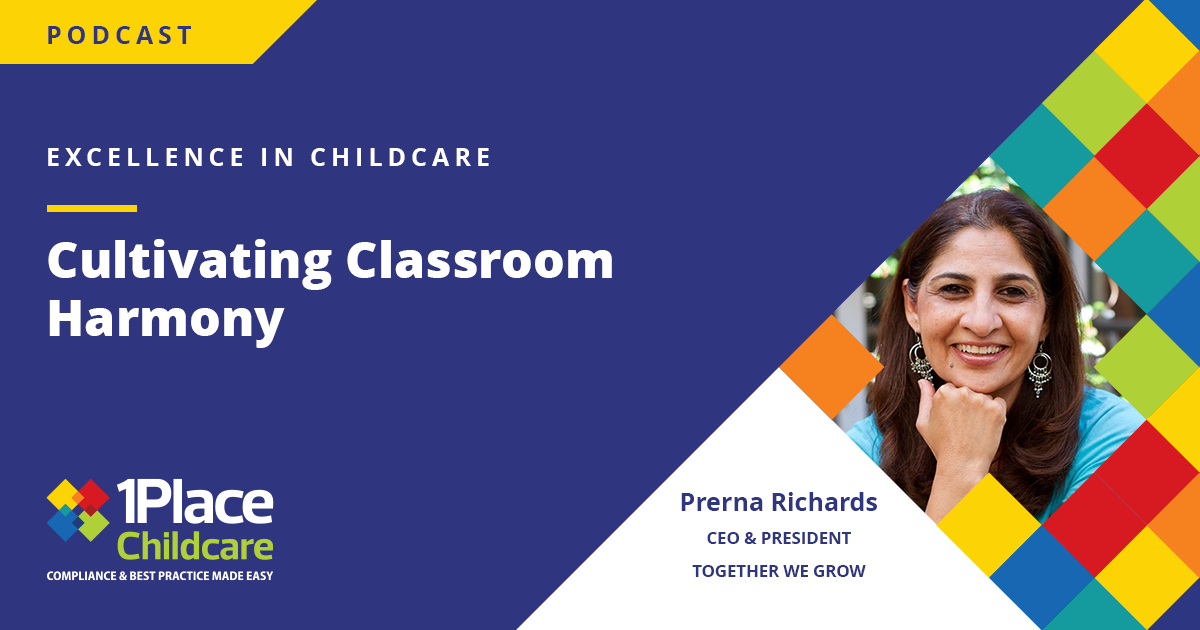 In this episode, we chat with Prerna Richards, CEO & President of Together We Grow, to explore the strategies for cultivating classroom harmony and empowering teachers in effectively handling challenging behaviors.
Our Expert Prerna Richards
Prerna Richards, a dedicated educator with over 37 years of experience, is a renowned keynote speaker, international presenter, behavior coach, and consultant for the National Association for the Education of Young Children (NAEYC). As a registered master-level trainer with the Texas Early Childhood Professional Development System, Prerna's educational philosophy emphasizes a play-based approach and a solid social-emotional foundation. Her expertise and unwavering commitment to early childhood education inspire teachers and enrich the lives of young learners.
In this episode, we cover:
– Understanding & handling challenging behavior
– Initiating conversations with parents regarding behavior issues
– Connecting with community resources
– Mindset reset and self-care
A sneak peek inside the episode:
"Stress levels are high and our patience is low and so many schools are having staff burnout and staff turnover because they just get stressed out. And so your question is why is the child acting out? I would ask the educators to reframe that and say asking themselves what is triggering me as a grown-up. Recognizing your triggers is where it starts to change."
Listen to the conversation:
Subscribe to us on Spotify or iHeart
Watch the conversation:
You may be interested in some of our other content