Get FREE Instant Access to this Training Today!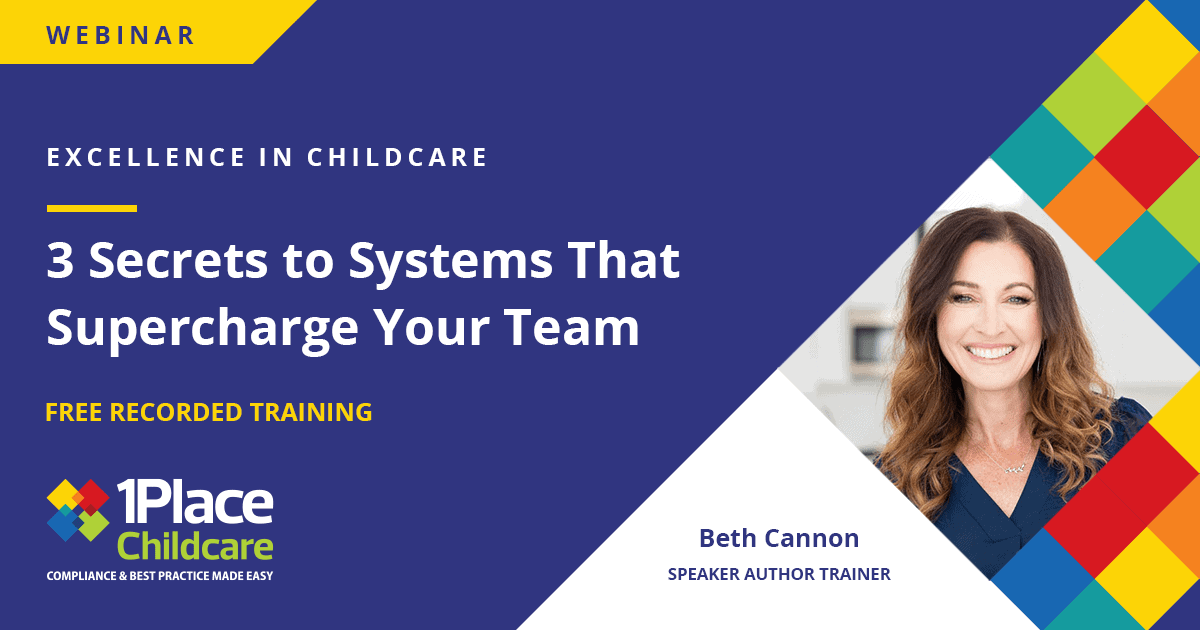 3 Secrets to Systems that Supercharge Your Team
with Beth Cannon
An online safety/best practice management system doesn't just mean all your records are stored safely for easy access. 
It can also supercharge your team, with benefits at all stages of the employee journey:
Attract (recruit)
Train (onboard)
Retain (keep engaged)
When you focus on enabling and inspiring employees, you're building a team where every person contributes confidently.
Our expert, Beth, brings strategies and tactics that you can use immediately — whether it's hiring the right people, training and enabling them to succeed, or continuing to offer future development in a career that values their strengths.
Beth Cannon
Beth Cannon Speaks
Meet our Guest Expert
Beth Cannon is an international speaker, educator, and entrepreneur known for her passion for engaging leaders and inspiring teams. With a heart to serve early educators through business and leadership strategy and team-building, Beth serves as a keynote speaker, conference presenter, digital course creator, coach, and consultant. She's also the creator of The Leader's Lounge – an online platform for early education professional development. You can find her chatting it up on multiple industry podcasts, webinars, and the mix of social platforms.
Her passion for kids (and fitness!) led her to start Stretch-n-Grow – an international children's fitness franchise- in 1999. She quickly became the #1 business owner, and as an instructional design specialist, she created the business operations and employee management systems, instructor certification program, and is the International Corporate Trainer for franchisees across the globe. Beth is also a registered early education trainer and certified classroom teacher with a Bachelor's Degree in Communications/Education from the University of Texas at Arlington. Oh and just for fun, she's been a group fitness instructor since she was 17 and currently teaches hot yoga on the weekends!