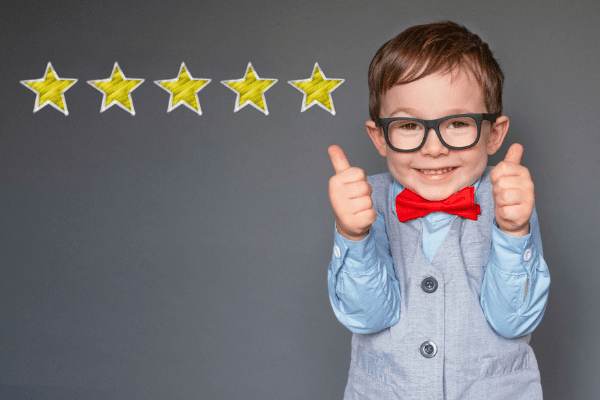 Keeping your children, parents and team safe has never been more important as you respond to changing regulatory requirements.
Health and Safety requirements are continually changing in response to COVID-19, and we know that keeping up with the ever-evolving regulations is difficult to say the least.
1Place Childcare is here to help ease the burden so you can give parents, caregivers and staff assurance that compliance is taken care of.
Based on years of experience and our powerful compliance software, here are five steps you can take to keep your services safe – and running smoothly – during the COVID-19 pandemic:
1. Check in on your team's wellbeing
During unprecedented times, having a competent and resilient team is crucial.  You know you've always had compliance in-hand, but parents are scared and need assurance from their child's carer.  Establish a health and wellbeing checklist for your team members to complete regularly or when needed so you can stay in-check with their health and wellbeing.
This not only ticks the general health compliances boxes but, by asking the right questions, you can proactively respond to any of their concerns or worries before they become a bigger issue.
Staff who feel that they are being heard and supported will be more confident and assured in their role and, in turn, carry this assurance in your organization on to your families.
2. Make sign-ins contactless
Imagine no more lines or crowds outside your centers at drop off and pick up, no more shared pens or tablets, and reduced waiting times.
This isn't too good to be true. With 1Place Childcare you can create an online checklist for parents to complete at or ahead of each drop off. This tool has been described as an "absolute game-changer" by some in the early learning sector.
Here's how it works: 
Parents and caregivers can scan the QR code at your center entrance from any mobile device or receive the checklist as a link in email
They complete a short survey each day, before entering the service
You store and report on the completed surveys electronically, to ensure compliance
3. Update your policies and procedures
Give comfort to parents and caregivers that Health and Safety is your number one priority by sharing your policies with them. Inform your team and families as you adapt your policies to meet changing regulations on matters such as vaccinations and procedures.
This transparency reinforces and supports your organizational culture so your community can better learn who you are and why you exist. With 1Place Childcare, policies can be shared via interactive checklists that allow you to embed links, photos and video components.
By defining and sharing your policies you are also setting expectations for your services, giving you the foundation to collect data and inspect what you expect.
4. Move compliance online
Remote working comes part and parcel with a pandemic. For early learning managers working from home, online compliance software enables you to check whether operational processes and procedures are being completed from anywhere, in real-time.
What's more, with compliance software like 1Place Childcare, you can stay nimble through COVID-19 and beyond.
That's because the software makes it easy to add additional compliance requirements to checklists or modify them as needed, be it a reminder to check the mental health of children returning after lockdown, room temperature, extra sanitisation, handwashing, or even documenting the spacing of cots through photos.
5. Incident management
Moving your compliance online creates visibility so you can see COVID-related issues as they arise.
The digital environment gives you a dashboard that shows you issues in real time, reducing reliance on time-consuming paper processes.
As your service runs more efficiently, you minimise costs and, most importantly, have the peace of mind that your team members and young learners are as safe as possible.
Ready to give online compliance and best practice a try?  Sign up for our FREE checklists here.
You may be interested in some of our other content