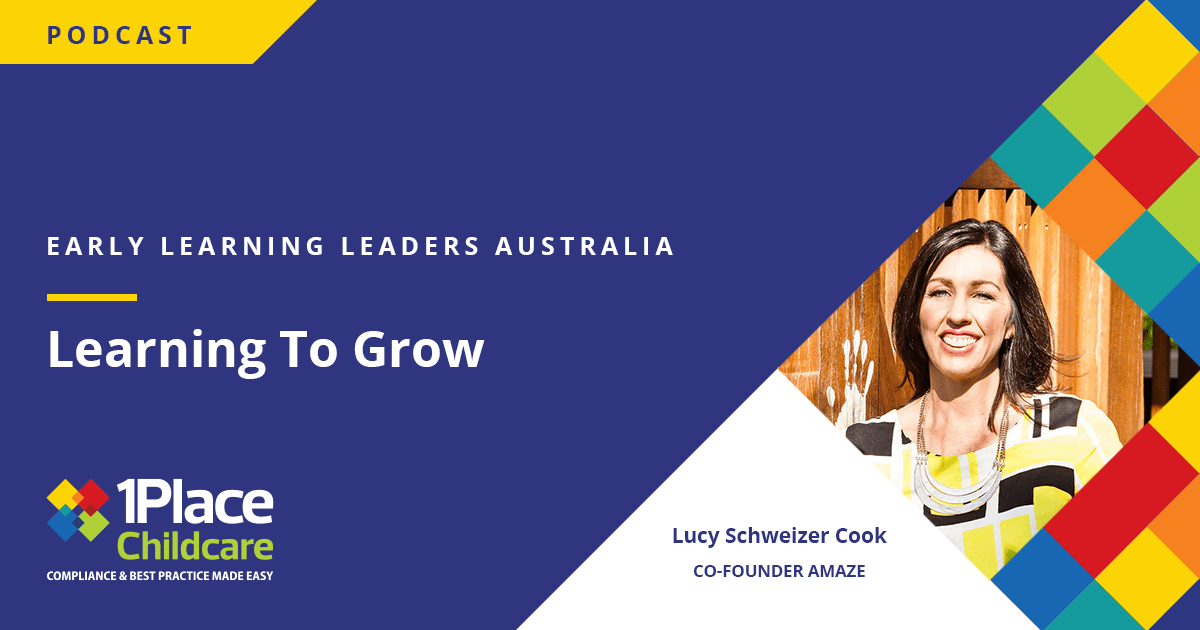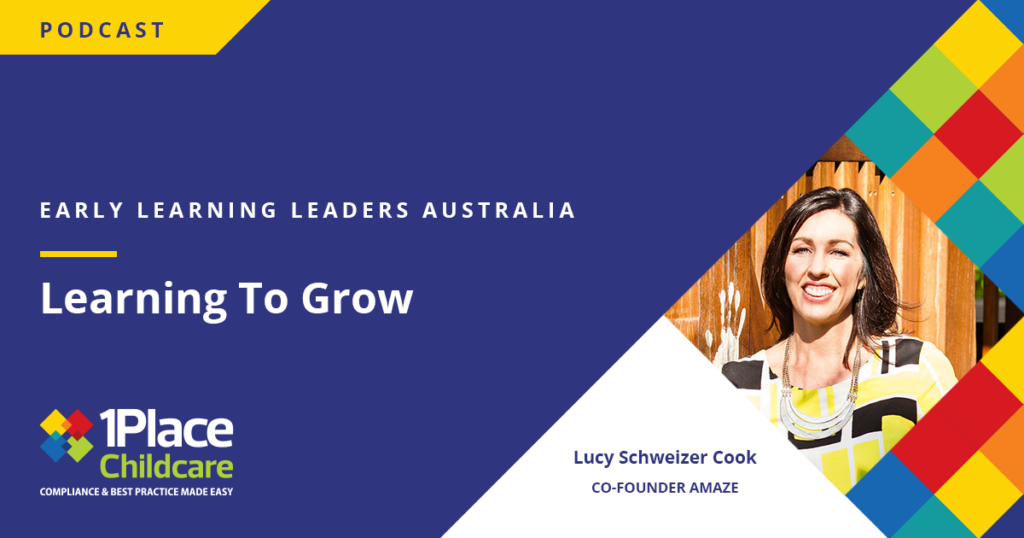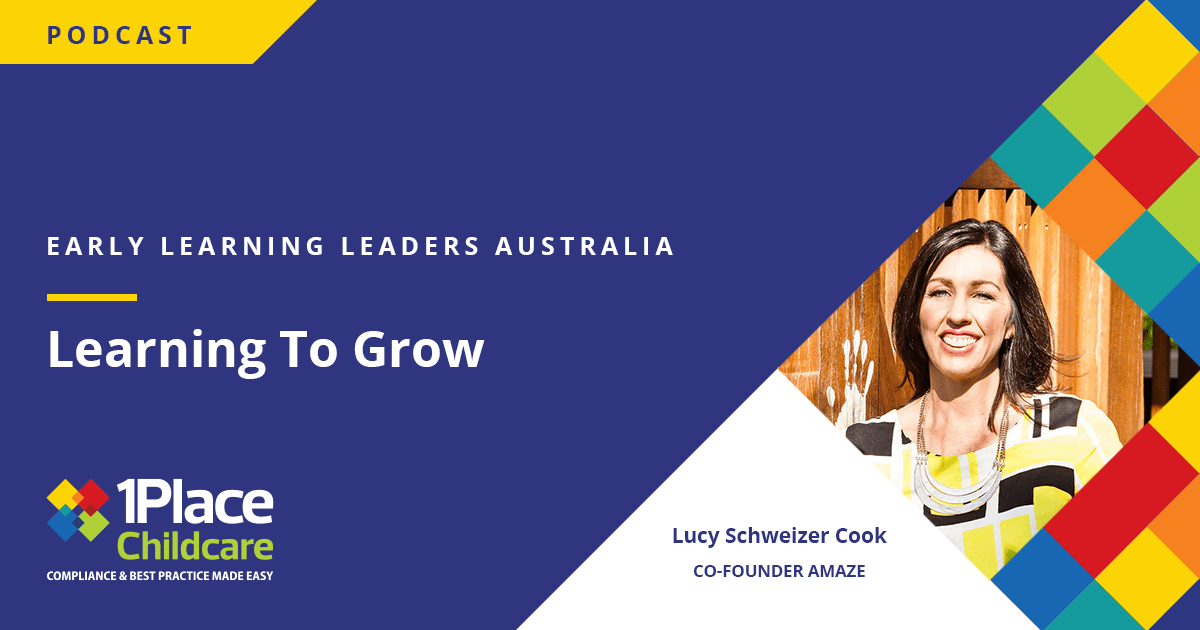 For our second episode of Early Learning Leaders Australia, we talk about growing in business with renowned early educator and entrepreneur, Lucy Schweizer Cook of Amaze Education.
About our guest expert
As a teacher with a passion for early …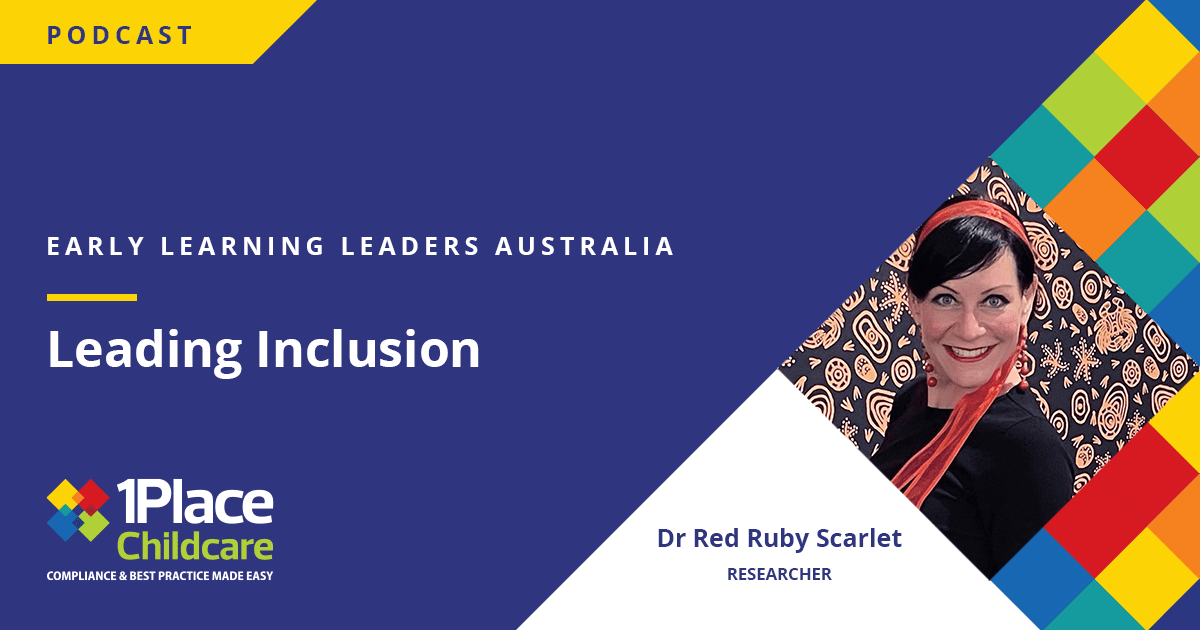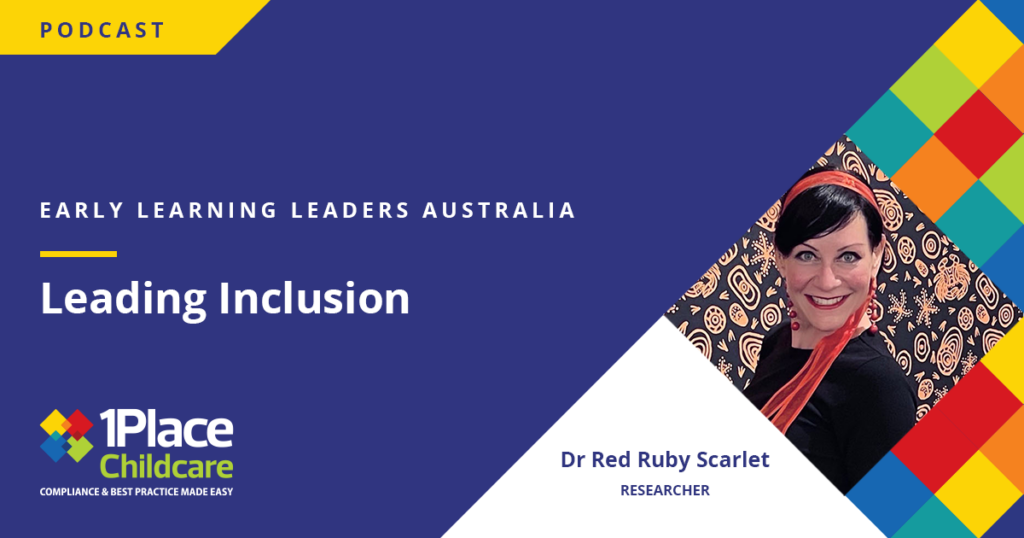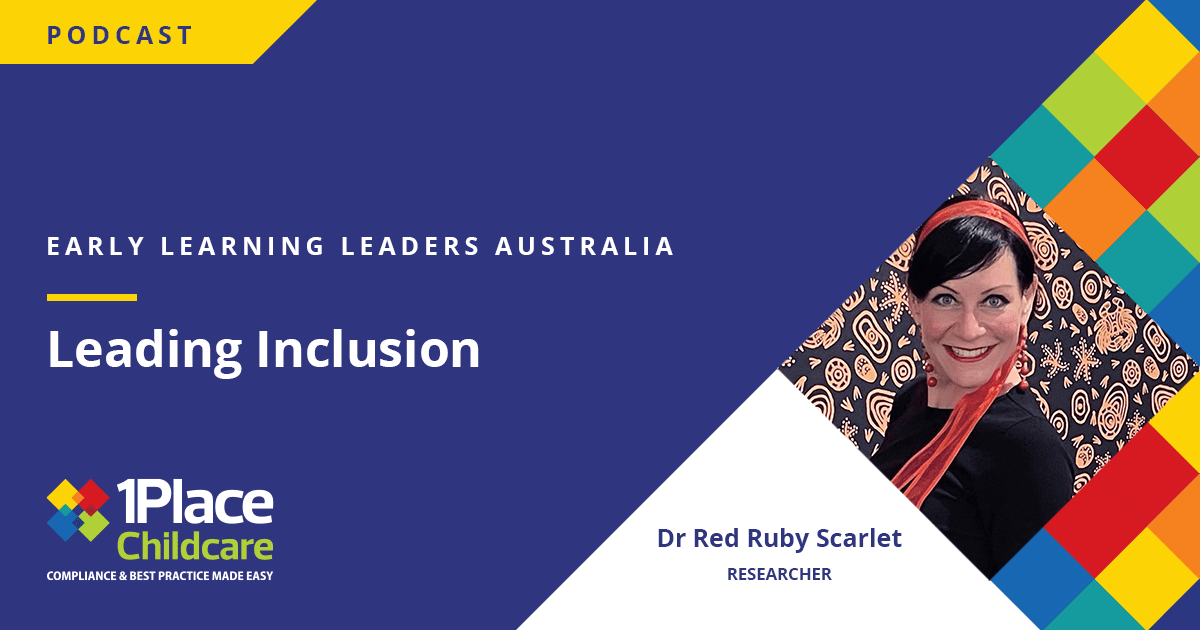 Our topic is Leading Inclusion, which has a huge impact across child development, children's rights and implementing legal standards.
1Place's Paula Brennan explores this with Dr Red Ruby Scarlet.
Dr Red Ruby Scarlet is an activist, early childhood teacher-researcher, consultant, …