Compliance and best practice made easy. 1Place Childcare software standardizes processes in your centers, so you can make best practice the new standard.
Move your forms, checklists and processes online, for real-time visibility and improved productivity – whether you're in the center or managing operations remotely.
Our intuitive software and online dashboards allow management staff to keep track of multiple sites at a glance, to see what's working and identify any gaps.
Based on a continuous improvement model of checking, measuring, acting and monitoring, 1Place gives you the visibility you need for your centers to operate smoothly, increase performance and, ultimately, grow.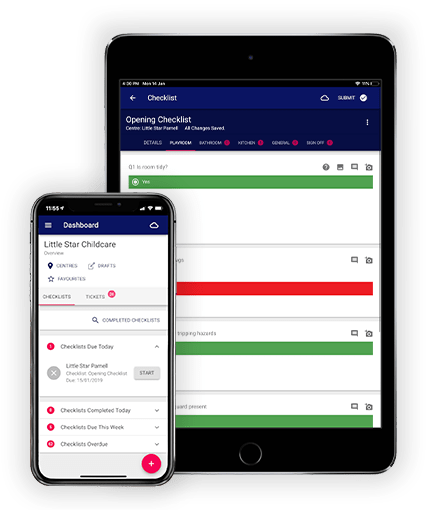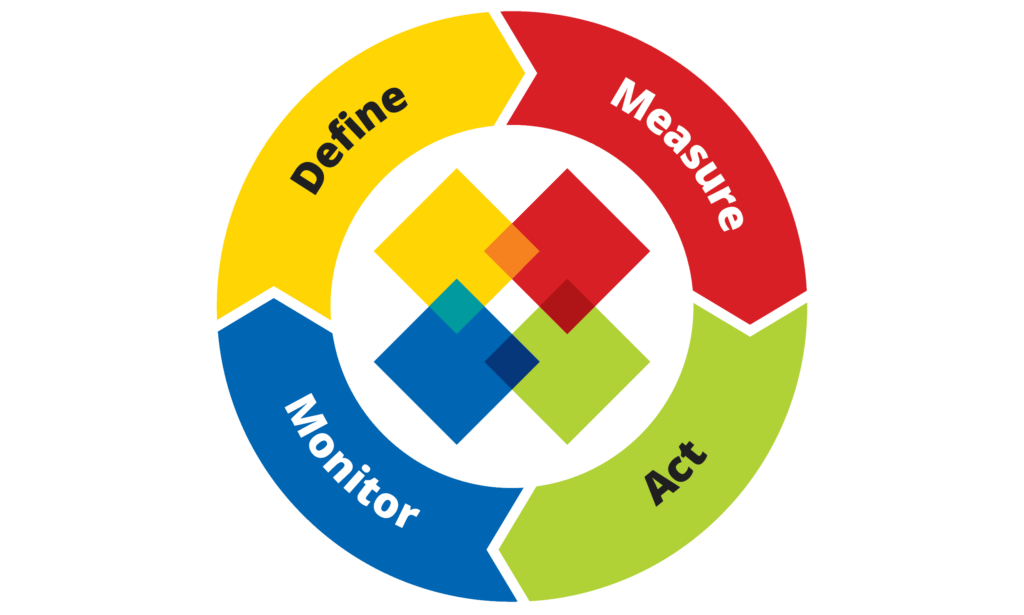 Define
Our smart systems make audit checks and inspections easy. Customize checklists and processes to fit your business and complete audits using a computer, smartphone, or tablet.
Quickly add photos and other notes to create a detailed picture.
Measure
The 1Place weighting system intuitively compares key metrics such as incidents and complaints across your centers.
Create benchmark expectations, communicate targets clearly to your team and drive consistent results.
Act
Identify areas that need action, create tickets, delegate repairs or maintenance issues directly to suppliers and track progress.
This provides a clear audit trail to manage risk and record mitigating actions, reducing directors' exposure to liability.
Monitor
With 1Place's smart dashboard, managers can see at a glance where audits or inspections are due, actions that need following up and even compare site performance.
View the metrics that matter to your centers and drill down to details with a single click.