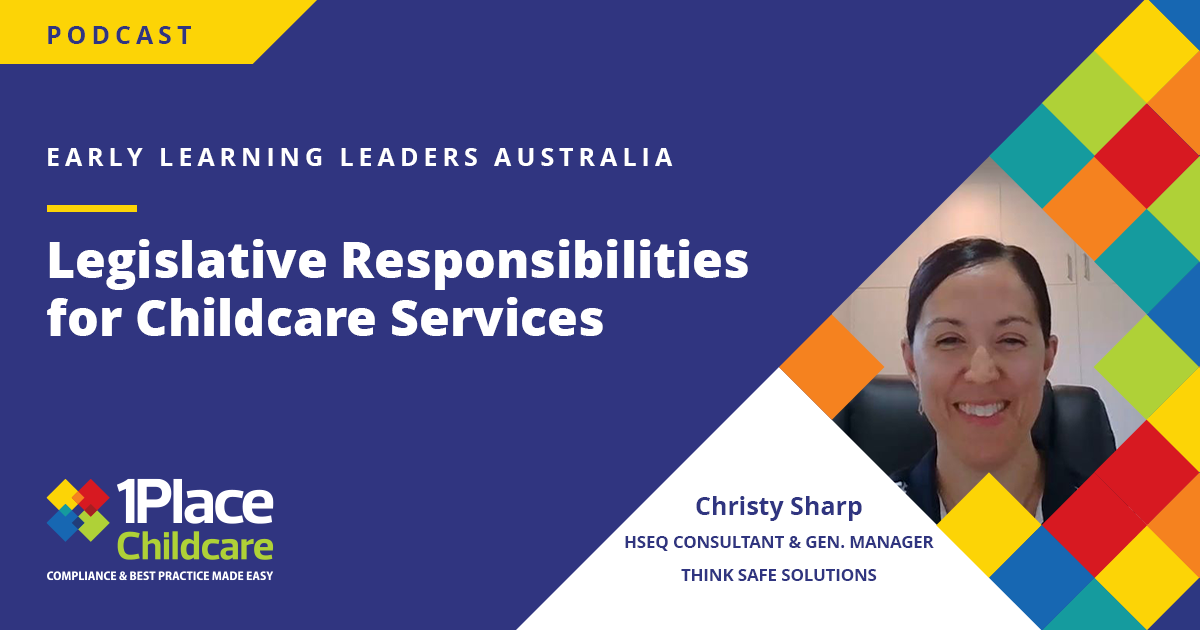 In this episode, we talk to Christy Sharp of Think Safe Solutions about the legislative responsibilities for childcare services.
Our Expert Christy Sharp
Christy Sharp is a seasoned HSEQ consulting professional and the Think Safe Solutions General Manager. Think Safe Solutions is an independent safety consulting firm that collaborates with clients from various industries to identify and bridge gaps in safety and HR systems. With a focus on continuous improvement and legislative compliance, Christy develops effective risk control strategies, implements training programs, and fosters a strong safety culture. She brings over a decade of experience in early childhood, having worked with the YMCA in early learning and after-school care programs. As an executive manager for safeguarding children, young people, health, and safety, Christy demonstrates her dedication to creating secure environments for schools and other educational institutions. Her expertise enables organizations to minimize risks and achieve operational excellence.
In this episode we cover:
– Legislative responsibilities in childcare services
– Tracking and trending in childcare services
– Big issues in the sector
– Future trends and innovations
A sneak peek inside the episode:
"I find that a lot of services, whether it's childcare, schools or after school hours, they're surprised that they're still duty holders under legislation, under work health and safety legislation. So although it is heavily regulated with the national regulations, there's still a duty of care and responsibilities under Work Health and Safety Act and regulations."
Listen to the conversation:
Subscribe to us on Spotify or iHeart
Watch the conversation:
You may be interested in some of our other content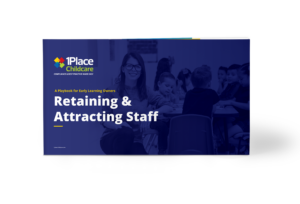 FREE Download: A Playbook for Early Learning Owners
Retaining & Attracting Staff
We know that being understaffed can have a significant impact on your business. It can lead to reduced capacity, and revenue, and ultimately affect the quality of care that you provide to children. That's why we've put together a playbook, with leaders in the sector, that provides you with actionable advice.