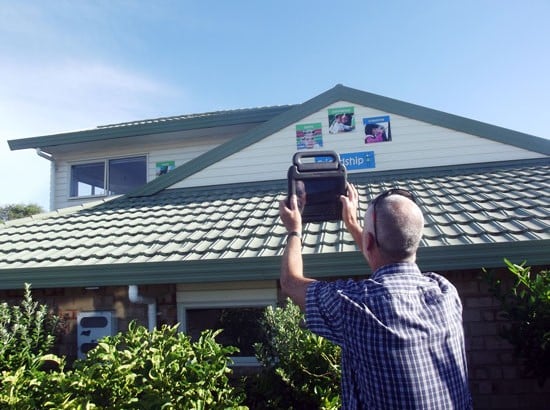 1Place has been working with Kidicorp since October 2014 with the challenge of automating property inspections across their 240 sites.
Each site requires quarterly property inspections to ensure compliance with brand standards, safety, building compliance issues and other areas. Management needs to ensure consistency and quick resolution of issues.
Prior to 1Place property inspectors completed a long manual checklist covering 12 pages which was taken back to the office and filed, relying on further review for resolving issues. Head office wanted greater visibility on these inspections and quicker resolution of issues arising.
Now with 1Place, property inspectors arrive on site with their iPad or tablet at the ready. The checklist is structured into sections allowing the inspector to walk through the site and complete inspections by simply clicking through. As issues are identified, action tickets are raised on the spot noting required actions.
Photos are added for evidence and tickets are assigned to internal parties or external suppliers. On completion of the checklist the final report is saved and is instantly available to the Property Administrator via the 1Place dashboard. All tickets remain visible to the inspector, the administrator and other parties in the process to ensure full visibility and follow-through.
After a trial with two property inspectors, Kidicorp is rolling the system out to the rest of the team. Feedback on the system has noted the user friendliness and intuitive interface, and discussions are underway for use of 1Place in other areas of the business. Chris Stansfield who oversees the quarterly inspections of 90 sites has found the system to drive a very thorough check and help ensure greater brand consistency and quality of sites. It has saved huge amounts of time spent previously on typing up reports and following up on issues.
"Compared to the previous manual paper based check system the 1Place app offers substantial time savings as well as more accurate and detailed reporting. The app has proven to be intuitive and easy to use to the extent that a nearly 70 year old self confessed technophobe has quickly and easily adapted to the new system."
– Chris Stansfield, Property Inspector Upper North Island, Kidicorp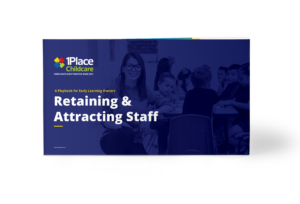 FREE Download: A Playbook for Early Learning Owners
Retaining & Attracting Staff
We know that being understaffed can have a significant impact on your business. It can lead to reduced capacity, and revenue, and ultimately affect the quality of care that you provide to children. That's why we've put together a playbook, with leaders in the sector, that provides you with actionable advice.