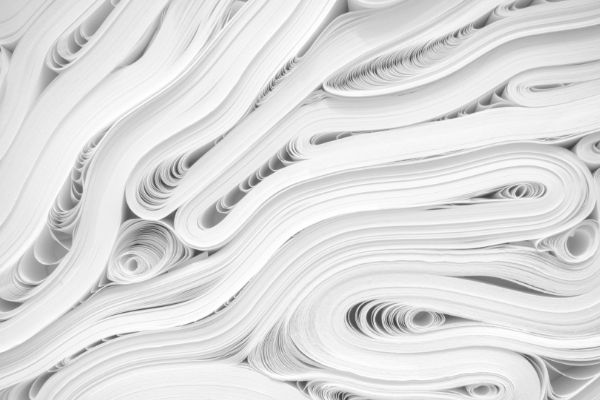 New Zealand is "drowning" in paper waste – with an estimated 600,000 tonnes of paper and cardboard waste produced each year (according to this 1News article).
It's no longer feasible to continue creating paper waste at this volume, especially as offshore recycling is no longer able to cope with the volumes we're producing.
Recycling is also not always the answer, instead – in line with the current plastic-free movement – we need to look at reducing paper waste from the outset. From a business perspective, it's time to think paper-free, and that means rethinking processes and employing new technologies. 1Place software is one such alternative.
The 1Place digital system is designed to replace paper forms – moving forms and checklists online via the software platform.
Not only does that mean there's less need for paper and therefore reduces the amount of paper waste created – it also makes storage easier (which is all in the cloud) and access from any location becomes possible (rather than having to check physical archives and folders of paper forms stored at individual locations).
1Place is designed for multi-site businesses, where forms and checklists are a key part of compliance management. For example, for franchise businesses where marketing or property initiatives need to be checked regularly – and any issues managed through to resolution.
Another example is for use in childcare centres, where centre staff are burdened with multiple forms and checklists every day, such as child incident forms, open and close forms, and learning environment audits. See case studies here.
With the 1Place compliance tool, all of these forms and checklists can be moved online, reducing the need for hundreds of paper forms each year – just for one centre. Imagine the difference this makes across the growing number of childcare facilities.
Find out more about reducing your paper forms and checklists here.
You may be interested in some of our other content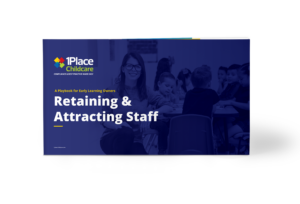 FREE Download: A Playbook for Early Learning Owners
Retaining & Attracting Staff
We know that being understaffed can have a significant impact on your business. It can lead to reduced capacity, and revenue, and ultimately affect the quality of care that you provide to children. That's why we've put together a playbook, with leaders in the sector, that provides you with actionable advice.