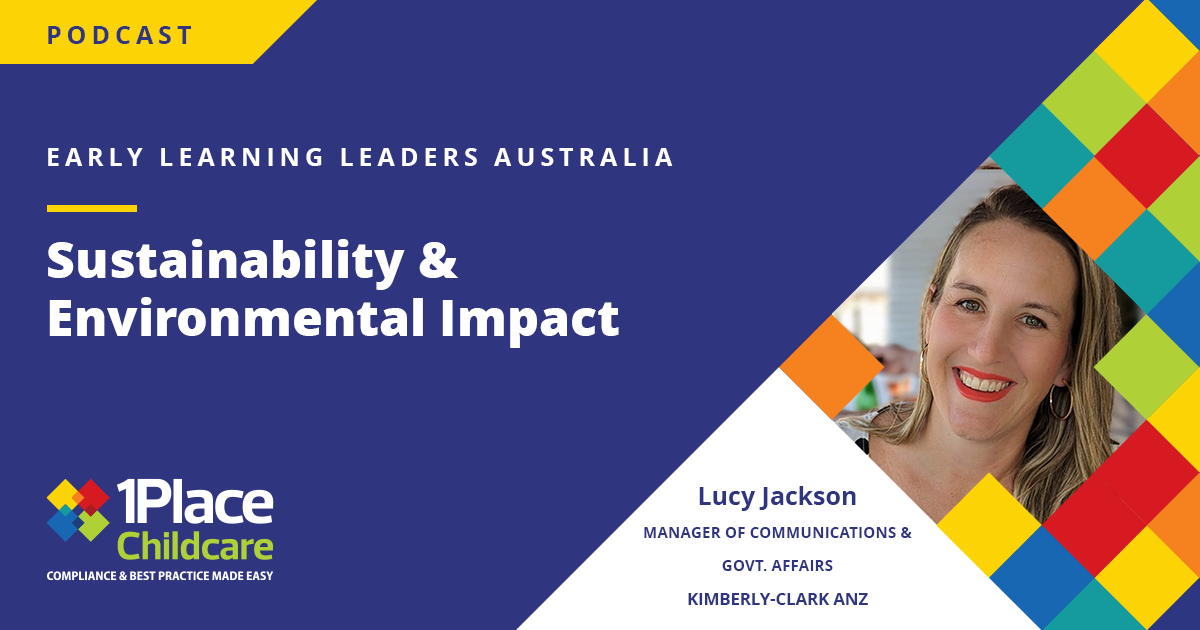 In this episode, Lucy Jackson from Kimberly-Clark discusses how the Nappy Loop Project can be implemented in childcare settings to encourage sustainability.
Our Expert Lucy Jackson
Lucy is the Communications and Government Affairs Manager at Kimberly-Clark ANZ, driving local execution of the company's global mission to reduce its footprint by half while uplifting a billion lives. Engaged in circularity and plastic reduction efforts, she recently contributed to pioneering the Nappy Loop Project, Australia's first scalable nappy recycling trial, turning Huggies nappies into compost and biogas in South Australia. With almost a decade in sustainability strategy, Lucy's expertise spans projects for major Australian corporations, government bodies, and non-profits. A fervent advocate for the circular economy, Lucy resides in Sydney with her husband and two children.
In this episode we cover:
– Insight into Nappy Loop: Origins and Concept
– Key Environmental Concerns in Early Childhood Education
– Anticipated Challenges and Issues in the Sector's Sustainable Practices
– Future Plans and Developments for the Project
A sneak peek inside the episode:
"People want to know how brands, companies, and services are engaging and doing better supporting our environment and contributing, but it's also really important to staff – so to employees, attraction, and retention of staff is important in all sectors, and it's very important in this sector, and it makes the staff feel great to know that they're working on a project that's got this, you know, these bigger goals I guess. And it is a way that the centre can also help deliver on their national quality standards, looking at contributing to a sustainable future. So it becomes something that the team can discuss as well."
Listen to the conversation:
Subscribe to us on Spotify or iHeart
Watch the conversation:
You may be interested in some of our other content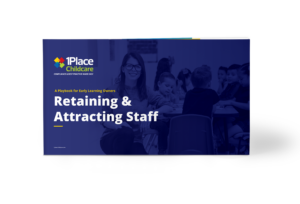 FREE Download: A Playbook for Early Learning Owners
Retaining & Attracting Staff
We know that being understaffed can have a significant impact on your business. It can lead to reduced capacity, and revenue, and ultimately affect the quality of care that you provide to children. That's why we've put together a playbook, with leaders in the sector, that provides you with actionable advice.