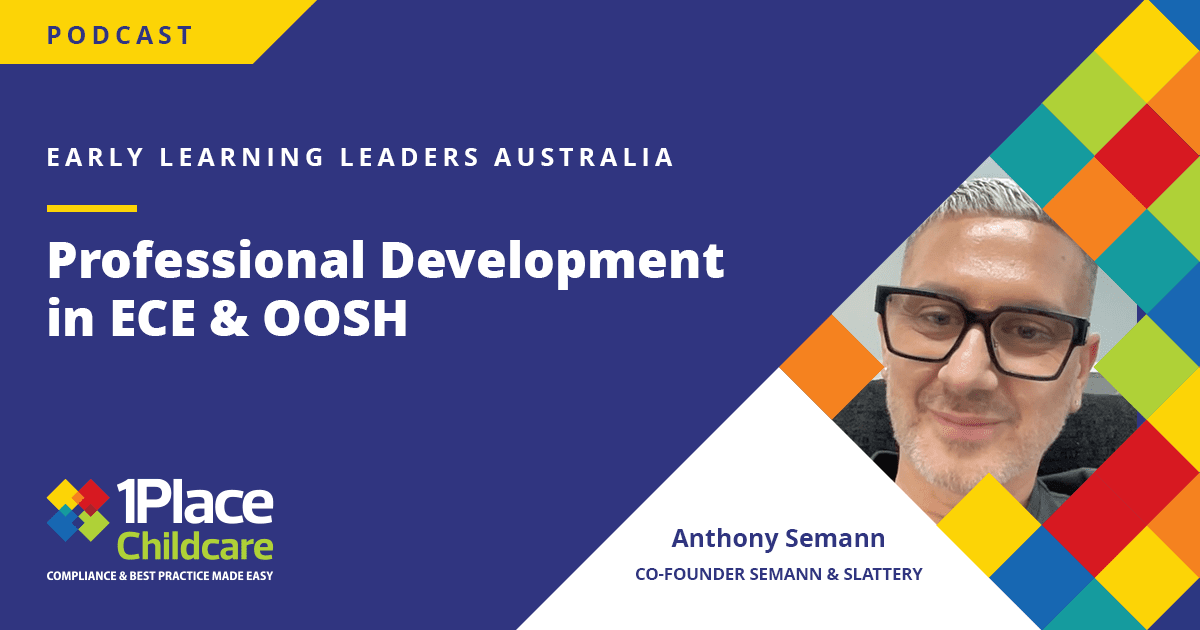 In our latest episode, we talk Professional Development in ECE & OOSH with educator and specialist Professional Development (PD) consultant, Anthony Semann.
About our guest
Anthony Semann is an agent of change. After qualifying as an early childhood teacher, he spent his early career working in long day care. He built his pedagogical knowledge and relationship acumen, and discovered early on the importance of equity and social justice as a driving force in positive change.
Anthony's consultancy, Semann & Slattery, is a boutique consultancy with over 25 years in the early and primary education and community sector. They offer Professional Development in the form of workshops, mentoring, webinars and more, with insights from contemporary evidence-based research translated into practice and applicable to the workplace.
In this episode we cover
– Anthony's path from teaching into specialist PD consulting
– The most popular/requested PD topics
– Possible areas for greater PD development
– Which methods work best for the different learning areas
– Challenges on the horizon we can address with PD
Our quote of the episode
"The most amazing teachers are what I call hunters of knowledge. The world is so rich. The world has so much information to engage in. We need to hunt ideas. Whether you're in a gallery, whether you're reading the paper, whether you're stopping at a building, reading the plaque, there's so much that can feed the mind of a teacher and an educator."
Listen now on your preferred platform:
Subscribe to us on Spotify or iHeart
Watch the conversation:
Content highlights:
[02:17] Anthony's journey from ECE assistant into research and consulting [07:20] Philosophy of learning: keeping it fresh [08:45] Most requested topics: Leadership and Documentation [11:12] Expectations of parent reporting vs legitimate assessment [14:50] Critical reflection and decision-making [16:00] Child behaviour vs relationships [18:04] Gaps in current Professional Development: Continuous evolution [21:00] What delivery method works best for which topics?
[22:11] Coaching and mentoring principles
[22:35] Practitioner Enquiry methodology
[28:13] The challenges: linking tertiary education to the sector in practice [30:50] Ensuring your technology enables better processes
Bonus quote: "We don't want this work to be a placeholder in people's lives. We want this to be something you dedicate your life to."
You may be interested in some of our other content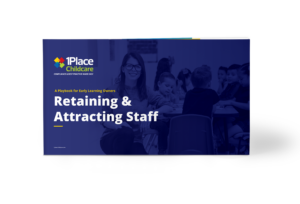 FREE Download: A Playbook for Early Learning Owners
Retaining & Attracting Staff
We know that being understaffed can have a significant impact on your business. It can lead to reduced capacity, and revenue, and ultimately affect the quality of care that you provide to children. That's why we've put together a playbook, with leaders in the sector, that provides you with actionable advice.