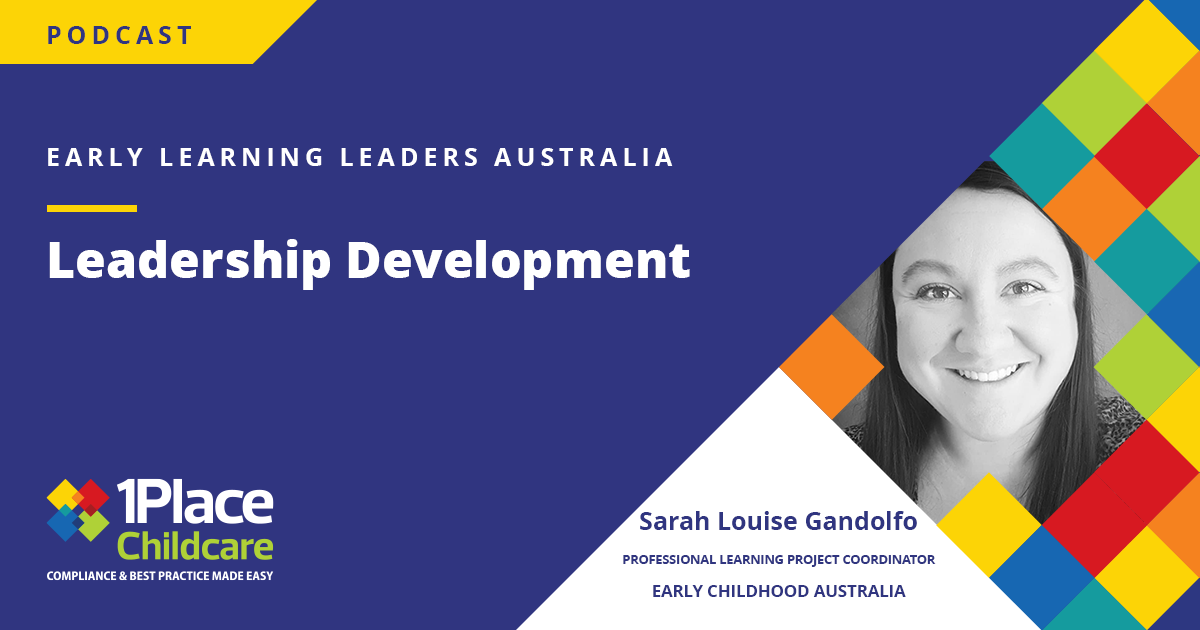 In this episode, we discuss leadership development in the early childhood sector with Sarah Louise Gandolfo of Early Childhood Australia.
Our Expert Sarah Louise Gandolfo
Sarah Louise is a Melbourne-based early childhood teacher and passionate advocate for children's rights and ethical leadership. With over 20 years of experience in various early childhood settings, she brings a strengths-based approach to her role as the Professional Learning Project Coordinator at Early Childhood Australia. Sarah actively contributes to the sector through her involvement in committees, networks, and panels focused on social justice, anti-bias issues, and educational leadership. She is a respected presenter, writer, and recipient of prestigious awards, showcasing her dedication to advancing early childhood education. With multiple professional memberships, Sarah remains committed to fostering kind, courageous, and impactful leadership in the field.
In this episode we cover:
– The value of investing in leadership development
– Implementing leadership development initiatives
– Forward-thinking on the future of early childhood education
A sneak peek inside the episode:
"Educators at all levels have leadership capacity. They've got leadership to give in some way and for an owner, director, manager, whatever the title, knowing how to tap into people's strengths and their skill sets, their values and what they bring to the organization, that's really where we can go. You've got leadership skills here somewhere. How can we bring that out? How can we meet those requirements of the standards of the framework to really maximize the skill set of the team that we have?"
Listen to the conversation:
Subscribe to us on Spotify or iHeart
Watch the conversation:
You may be interested in some of our other content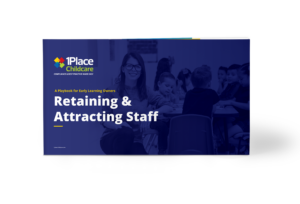 FREE Download: A Playbook for Early Learning Owners
Retaining & Attracting Staff
We know that being understaffed can have a significant impact on your business. It can lead to reduced capacity, and revenue, and ultimately affect the quality of care that you provide to children. That's why we've put together a playbook, with leaders in the sector, that provides you with actionable advice.