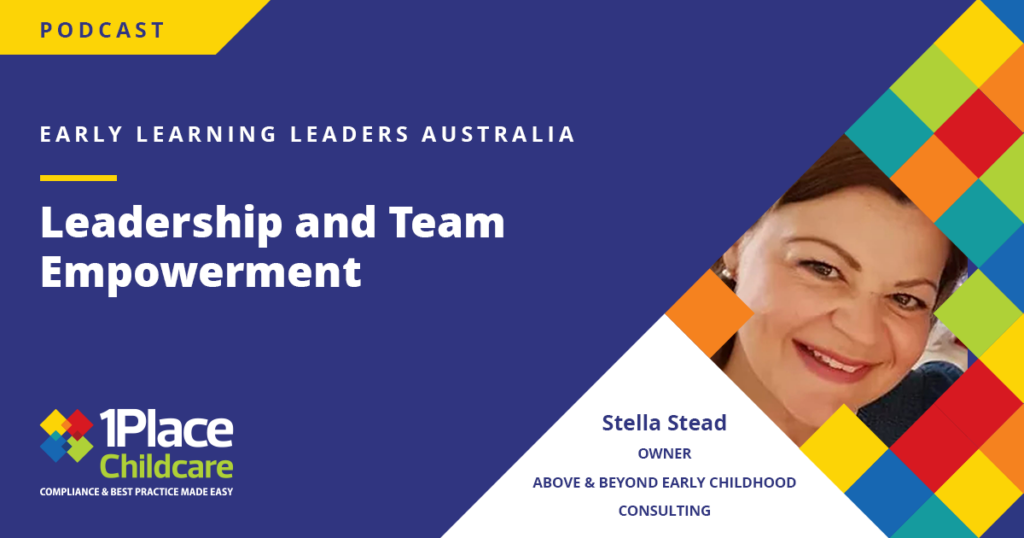 In this episode, we talk about leadership and team empowerment with Stella Stead.
Our Expert Stella Stead
Stella Stead, a seasoned professional with over 25 years of experience in Early Childhood Education, leads Above and Beyond Early Childhood Consulting. Her business offers customised solutions, training resources, and mentoring to empower educators and assist centres in achieving excellence. Stella's expertise includes preparing centres for Rating and Assessment visits, updating policies, and fostering authentic leadership.
In this episode we cover:
– Building and maintaining strong team relationships
– Supporting leaders in fostering effective communications and collaboration
– Overcoming significant obstacles in service operations
A sneak peek inside the episode:
"Leadership is something that's cultivated and that it has to be practised every single day. And consistency. You can't be a leader Monday, Tuesday and every second Friday, right? You've gotta be a leader and you gotta practise that every single day. And it's about challenging yourself. It's about continuing to research and to read so that you understand the different communication styles, understanding that being an assertive communicator is necessary in effective leadership. Understanding things like creating healthy environments for your team."
Listen to the conversation:
Subscribe to us on Spotify or iHeart
Watch the conversation:
You may be interested in some of our other content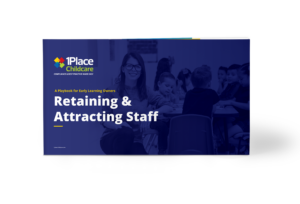 FREE Download: A Playbook for Early Learning Owners
Retaining & Attracting Staff
We know that being understaffed can have a significant impact on your business. It can lead to reduced capacity, and revenue, and ultimately affect the quality of care that you provide to children. That's why we've put together a playbook, with leaders in the sector, that provides you with actionable advice.