In response to COVID-19, Kidz, Ink childcare centres have put into place several safety measures to ensure families, staff and children and parents are safe at all times.
Watch this video from Kidz, Ink to see what measures they've implemented, including using 1Place Childcare's Health and Wellness Screening app to check the health of children and staff, before they enter the building.
You may be interested in some of our other content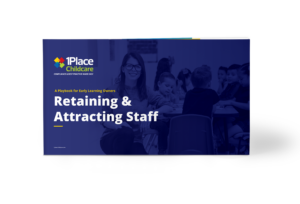 FREE Download: A Playbook for Early Learning Owners
Retaining & Attracting Staff
We know that being understaffed can have a significant impact on your business. It can lead to reduced capacity, and revenue, and ultimately affect the quality of care that you provide to children. That's why we've put together a playbook, with leaders in the sector, that provides you with actionable advice.