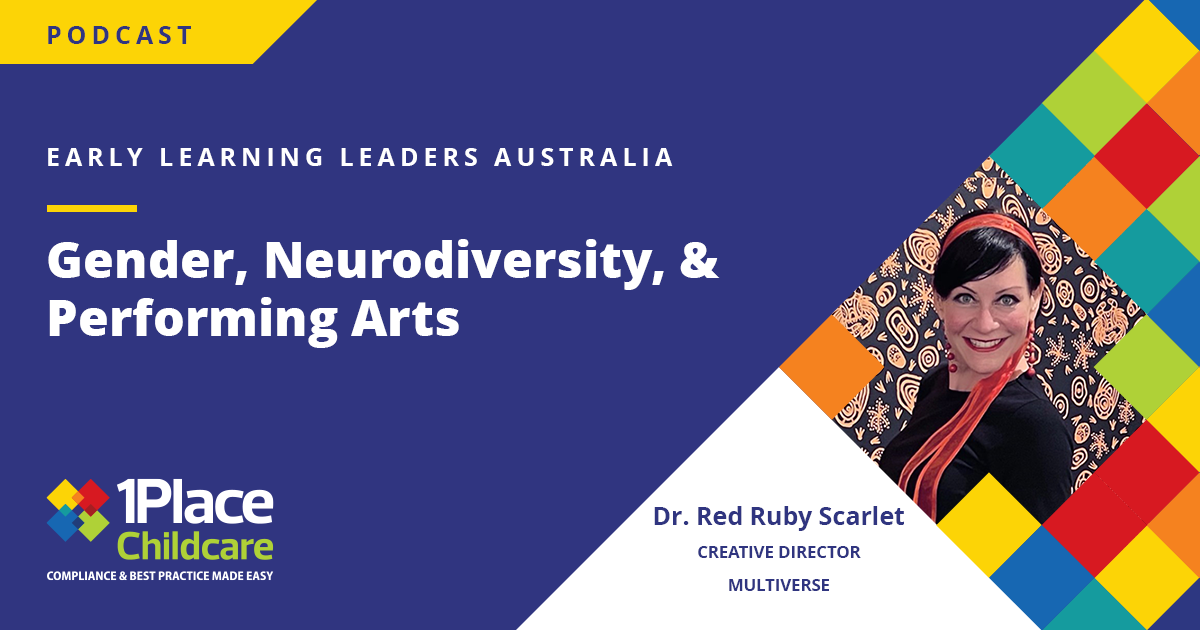 In this episode, we welcome Dr. Red Ruby Scarlet back to delve into the intricate connections between gender, neurodiversity, and the performing arts.
Our Expert Dr. Red Ruby Scarlet
With a rich history spanning 30 years in early education, Dr. Red Ruby Scarlet is an esteemed activist, early childhood teacher-researcher, consultant, speaker, artist, and academic. Her abiding passions lie in fostering creative, imaginative, and inclusive practices, particularly those that advocate for anti-bias education, high-quality art practices, reverence for Aboriginal cultures, and the pursuit of social justice. Dr. Scarlet's roles encompass diverse spheres, from her influential presence as a Creative Director at MultiVerse, an organization dedicated to advancing early childhood professional development in areas such as arts and inclusive pedagogies, to her ongoing part-time teaching at Clovelly Children's Centre in Sydney, NSW. Beyond these roles, she leads the Social Justice in Early Childhood group and is the visionary founder of the Social Justice in Early Childhood Foundation. Her imprint is also evident through her published works, illuminating her leadership in numerous global research projects.
In this episode we cover:
– Understanding the interplay of gender, neurodiversity, and performing arts
– Early Years Learning Framework and diverse discussions
– Inclusion and gender diversity within early learning centers
– Integrating inclusion for educators and owners
A sneak peek inside the episode:
"People think that the anti-bias goals are only when you've got somebody that you need to include. They're not. They're for you, they're for me, they're about us including ourselves and learning how to include others on their terms, not on our terms."
Resources from Dr. Red:
Listen to the conversation:
Subscribe to us on Spotify or iHeart
Watch the conversation:
You may be interested in some of our other content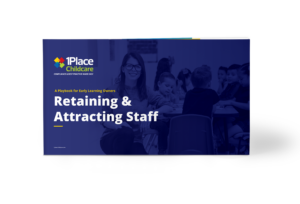 FREE Download: A Playbook for Early Learning Owners
Retaining & Attracting Staff
We know that being understaffed can have a significant impact on your business. It can lead to reduced capacity, and revenue, and ultimately affect the quality of care that you provide to children. That's why we've put together a playbook, with leaders in the sector, that provides you with actionable advice.