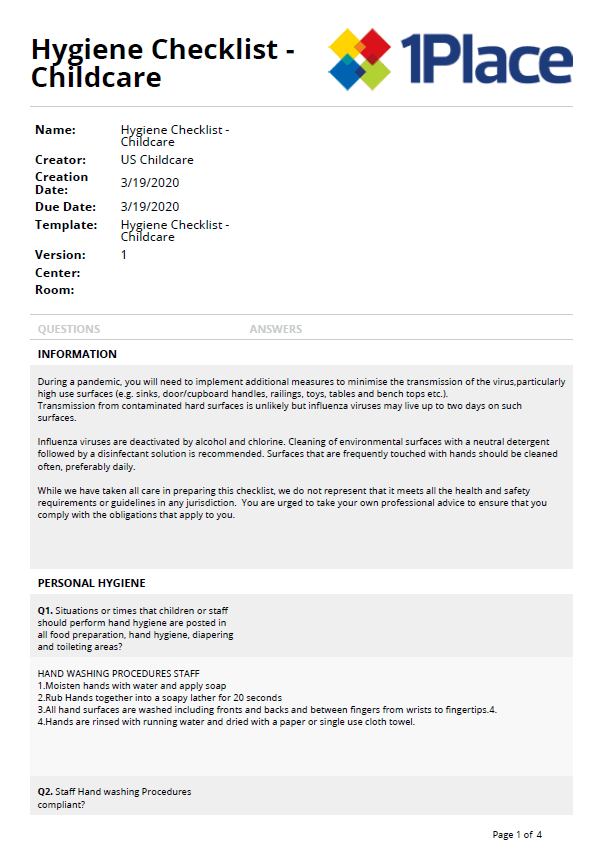 In these unprecedented times, the team at 1Place wanted to reach out to let you know we are thinking of you and offer any help we can in this really challenging time.
How can we help?
As you know we've been supporting childcare centres with their compliance needs for 10+ years, so we've been thinking of how we might help you in a positive tangible way. 
Consequently we've come up with a suggested Health & Safety Compliance checklist, which you're free to use.
We'll load this template into a free version of 1Place, make any edits you require and load any other hygiene-related checklists you might need – all at no cost.
Since many of us are working remotely now, we hope this will give visibility that the right checks are being performed across all your centres. 
If this is something you would like us to action, please email us and one of our team would be in touch.
Please feel free to contact us directly if you have any other suggestions for how we can help.
Warm regards
Martin Bing
CEO / Founder
---
This material is provided as a convenience and an accommodation for readers, and does not constitute legal advice of any kind. Readers are urged to consult with qualified local counsel to ascertain and facilitate compliance with applicable country, federal, state and local requirements.

Please see here for Ts and Cs that relate to this offer
You may be interested in some of our other content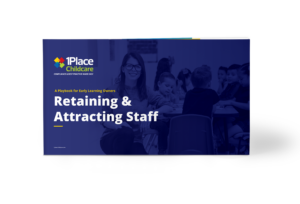 FREE Download: A Playbook for Early Learning Owners
Retaining & Attracting Staff
We know that being understaffed can have a significant impact on your business. It can lead to reduced capacity, and revenue, and ultimately affect the quality of care that you provide to children. That's why we've put together a playbook, with leaders in the sector, that provides you with actionable advice.