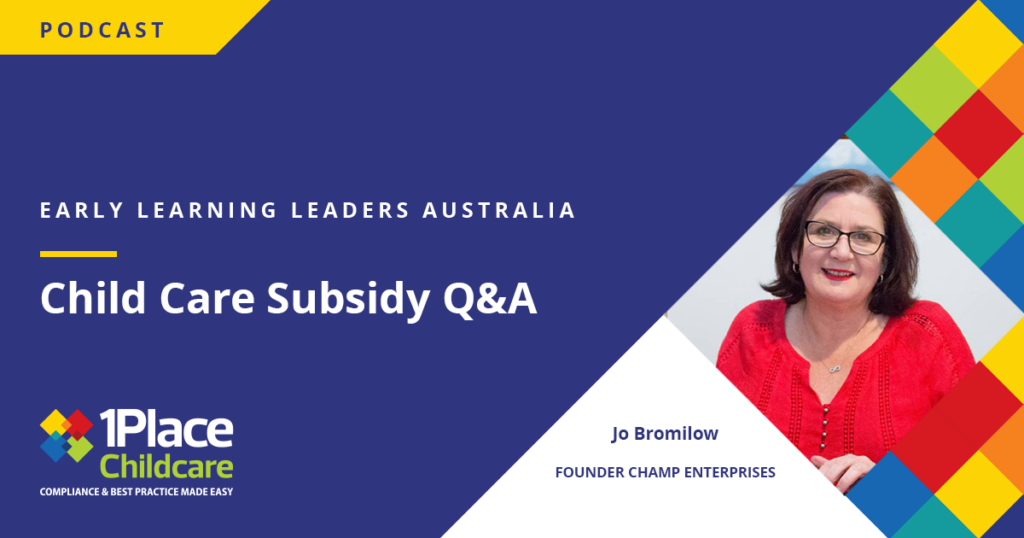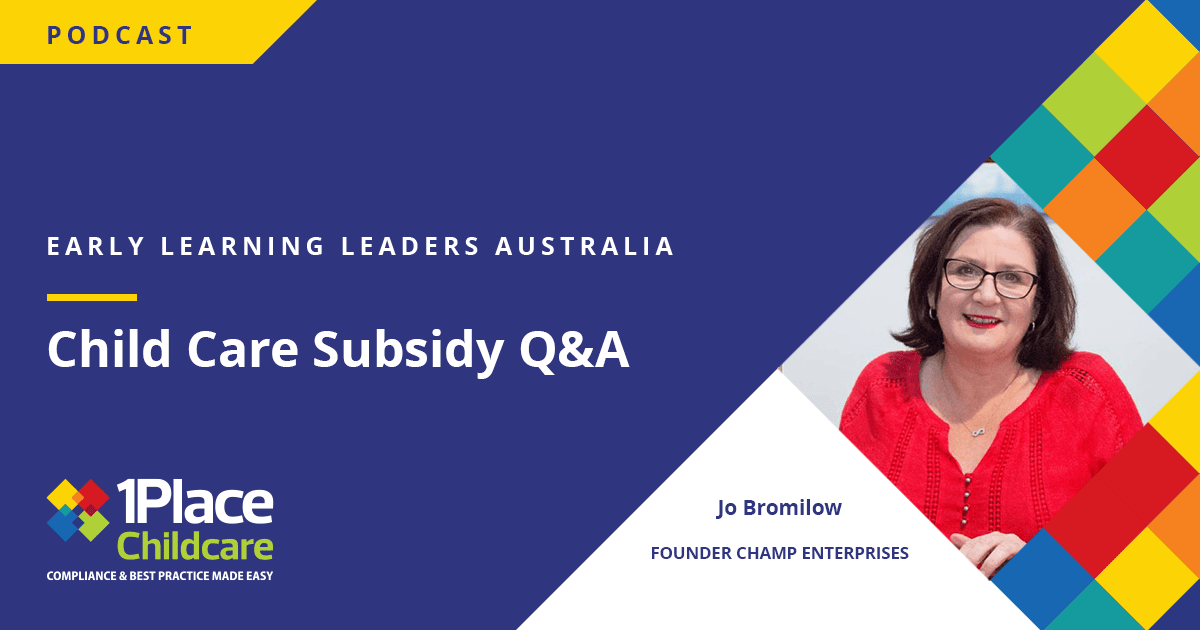 Whether you're in an Early Learning or OOSH environment, the Child Care Subsidy is one of those admin areas you need to stay on top of.
To explore this topic with a CCS Q&A, we welcome our guest expert, Jo Bromilow.
About our guest expert:
Jo Bromilow is an accountant by training who specialises in supporting parent-run OOSH centres, as well as other small to medium size enterprises.
Jo's company, Champ Enterprises, takes on a full range of compliance reporting, bookkeeping and payroll functions. This allows their clients to stay focused on their passion, knowing that "the books" are in safe hands.
In this episode we cover:
– Must-haves for a solid internal CCS process
– Family situations that can impact on CCS, and how to cater for this
– Common pitfalls and troubleshooting once an issue is in progress
– What to look for in your admin tools and systems.
Our quote of the episode:
"Have somebody experienced in the area, to identify any problems and to be able to resolve them.
Put that [CCS] money back into that community … for our children who are our future leaders."
Listen below: