Ready to move your paper checklists online?
Join us for a Q&A session where we will cover:
How to turn Health & Safety into a competitive advantage
How to gain visiblilty of COVID-ready Health & Safety processes
Keeping your children, parents and staff safe using easy online processes
A short demonstration of how to manage your Health & Safety compliance with the 1Place Childcare system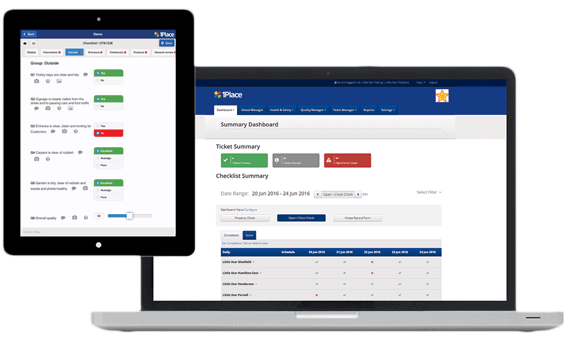 Most importantly, these sessions are a chance for you to ask your own questions. 
Book your session here: 
Please note: sessions are held weekly at: 3pm Tuesday and 12.30pm Thursday (EST). 
Spaces are limited to ensure we can answer your questions.