Local Childcare Associations – looking for quality speakers?
1Place Childcare frequently receives requests to participate in local childcare association meetings. In short yes, we are happy to support you!
We welcome that opportunity to share more about trends in ECE compliance and best practice according to state standards including content available through 1Place best practice library.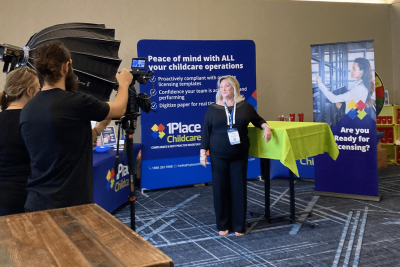 To request a speaker, simply fill out this quick answer intake:
Get the replay of our FREE webinar today
If you don't know where you are going, how will you know when you arrive?  
It may seem like the furthest thing from your mind when you are first starting your child care business, but having a well thought out exit strategy from day one is crucial to success and profitability. 
You're invited to an informative webinar featuring guest expert, Julie Roy, who recently cashed out on her child care business for a very successful payday. Join us to learn all she did to set herself up for success when she was in EXPANSION MODE to attract a high-quality buyer when she was ready to EXIT. 
Preparing for a successful end game takes planning. Whether you are in expansion and growth mode, thinking about selling your business in the near future, or are serious about preparing for a profitable sale when the time comes down the road, this webinar is for you.  
Plan on joining us on September 13th at 1pm ET to hear Julie's incredible story so you can glean from her experience and model her actions.  
When you attend this informative session, you'll learn:
If your business is practicing RPRS and how doing so can help you in a sale or expansion
How to reduce your liability with well-defined processes
How your licensing record can impact your EBITA
Why you need to remove yourself from the daily responsibilities
Best practices for preparing for your exit that will result in a bigger payday
How to get the best bang for your buck on the sale of your school(s)
Two things you need in place if you want to grow or exit your business
The top 7 categories of due diligence data that buyers are most interested in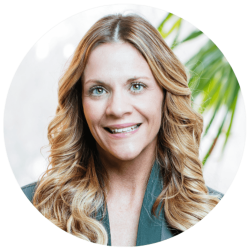 Julie Roy
Roy Holdings
Elevate Owners
Montessori Educational Centers (former owner)
Meet our guest expert
Julie Roy has been a multi-site childcare owner from 2001 til 2021. Julie has owned and operated numerous schools and has actually lucratively exited the field two times!! She believes that processes, people, and principles are the key elements to her scaling success! Julie and her husband Beau now live 100% on passive income generated by real estate. They have four beautiful children and they love to travel with them all over the world!   
What our clients say
1Place has transformed the way we operate. Moving our daily procedural checklists, illness and incident forms online has saved countless staff hours, and means I can act straight away – even if I'm not physically in the building.
Nicole Sharpe, Tiny Tuis Early Childcare Centre
Reporting is a tremendous tool for the directors to have, giving us insight into what's happening at any given time across the service.
Sandi Black, Owner – Bay Explorers
It's great how the 1Place team can customize and modify the software based on our feedback. They are incredibly responsive and able to cater to our evolving needs. It's a really good partnership.
Gavin Hazelden, Director – Learning Links
I love the reports, because you don't know if you're not there. They give you a window into what's happening, which helps us plan and train our staff better.
Aretha Kitson, President – Kidz, Ink Academy of Early Academics
Previous
Next