Worried about licensing inspections?
Is Emergency Information and Immunization Record Cards complete?
Are outdoor activity spaces maintained and free from hazards?
Are attendance records complete?
State licensing inspections can cause worry and stress. That's why we've developed user-friendly digital checklists that cover all the state licensing procedures and policies that need to be followed. With 1Place Childcare you can easily track all requirements and deadlines, ensuring that you're always prepared for any state licensing inspection.
We've put all the policies and procedures in 1Place, saving you the stress
Clarity on actions required.
You'll have accurate information on items that meet the standard and, more importantly, those that require attention.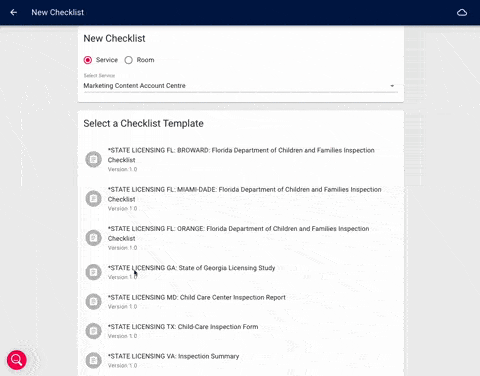 Monitor the progress of items you have identified as priority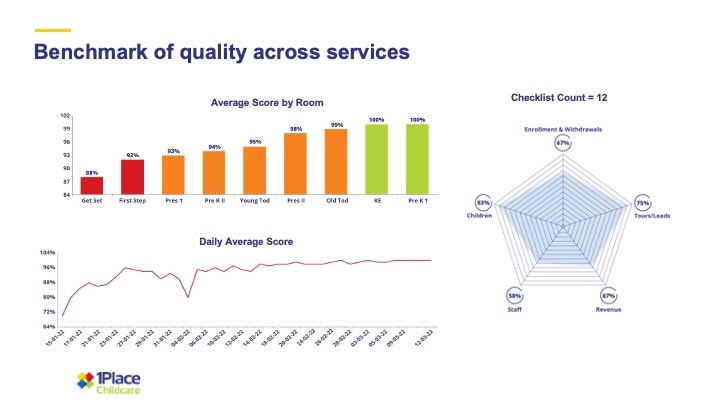 Would you like to discuss this more?
Submit the form and one of our team will come back to.
"I love the reports, because you don't know if you're not there. They give you a window into what's happening, which helps us plan and train our staff better"
Aretha Kitson, President – Kidz, Ink Academy of Early Academics
Frequently asked questions
It is already in your account, ask your administrator to enable the licensing template if you can't see them
Contact your Client Support Manager or our support team with the adjustments and we'll get that done for you